Okeykids Spring and garden toys
Share
From

Nemo
publisher

Nemo
Issue Time

2018/04/16
Spring is finally here! Soon, there will be a spring world to explore, flowers and vegetables to plant, and plenty of opportunity for outdoor discovery. And, what better way to build anticipation for all the joys of spring and the world in bloom than with a few spring and garden toys!
To that end, in this new post, let me share you kinds of our favorite wooden outdoor toy about spring and the joys of garden.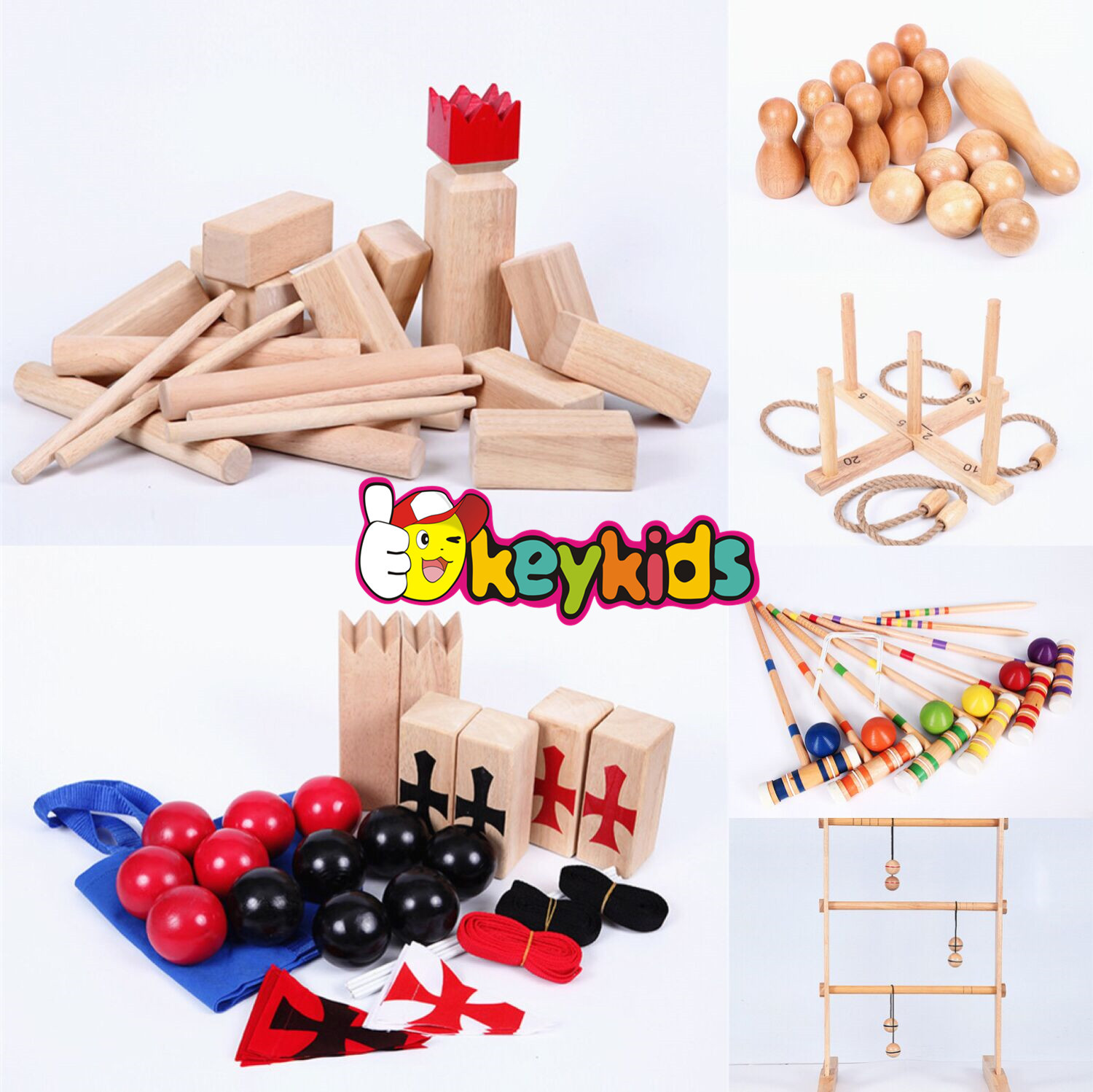 1.Team Game with Stratrgy and Skill - A basic, fun yet challenging game for 2 to 12 players.
2.Great Party Game– play at the beach, park, backyard or anywhere there is open space with no obstacles.
To learn more ourproduct, "Spring New Wooden Toys For Garden"
visit: https://cnmagicolor.en.alibaba.com/productgrouplist-803775917/outdoor_game.html
You may find us at below sites:
Secure our official site at: www.wzmagicolor.com
Okeykids on Facebook: https://www.facebook.com/MagicolorToys/
Okeykids on Twitter: https://twitter.com/Taishi201609141
Okeykids on Youtube: https://www.youtube.com/channel/UC70GcWygKTwhTk3Y54zyuTQ/featured
Wenzhou Magicolor Co.Ltd specialize in wooden toys since 2002, there are over 500 different wooden kitchen toy,wooden doll house,wooden small educational toys on catalogue.
Sales department,manufacture department, design department,QC department offer best service for customers.
Main customers from United Kingdom, France, Germany and USA, so every item owns EN 71 & ASTM certificate. Besides,we established long-term business relationship with SIDJ,Disney,ALDI and so on.
Wenzhou Magicolor Co.Ltd want to be No.1 on wooden toys'field in next decade.
Mobile / Whats App: 0086 13857735317
Mobile: 0086 13706665417(Porper) / 0086 13857735317(Eva)
Email: toy@evatoys.com, toy@okeykids.com
Tel: 0086 577 28902891