All Toys R Us stores to close their doors
Share
From

Clover
publisher

Nemo
Issue Time

2018/03/15
Summary
Wenzhou Magicolor Co.Ltd specialize in wooden toys since 2002, there are over 500 different wooden kitchen toy,wooden doll house,wooden small educational toys on catalogue.
Sales department,manufacture department, design department,QC department offer best service for customers.
Main customers from United Kingdom, France, Germany and USA, so every item owns EN 71 & ASTM certificate. Besides,we established long-term business relationship with SIDJ,Disney,ALDI and so on.
All Toys R Us stores in the UK will close in the next six weeks following the chain's collapse into administration.
Attempts to find a buyer for the USretailer's 100 stores in the UK have failed.
Twenty five stores have either closed inrecent days or are due to shut by Thursday.
The collapse will put more than 3,000 people out of work as a dismal period for the retail sector continues.
Administrators Moor fields Advisory were appointed last month to start winding down the UK's biggest toy retailer after it struggled to pay a 15 m tax bill.
Simon Thomas, joint administrator, said Moor fields' had negotiated with 120 different parties, most of them interested in buying up stock, and half a dozen looking at the whole business. But in the end Mr Thomas said the business had simply proved too hard to sell.
He told the BBC: "Any potential purchaser would have difficulty in sorting things out, for instance getting the rights to use the name, which is held by the American parent.
"In addition there are many services provided within the group by different subsidiaries, so if you takeover one part you have toke alternative arrangements or negotiate new terms.Put all that together and becomes very complicated."
Mr Thomas said remaining stock would be discounted further and "it should be an opportunity for people to buy some nice toys at a good price."
The administrators said that Toys R Us had outstanding liabilities of around 300 m, including a 70-90 m pension fund shortfall.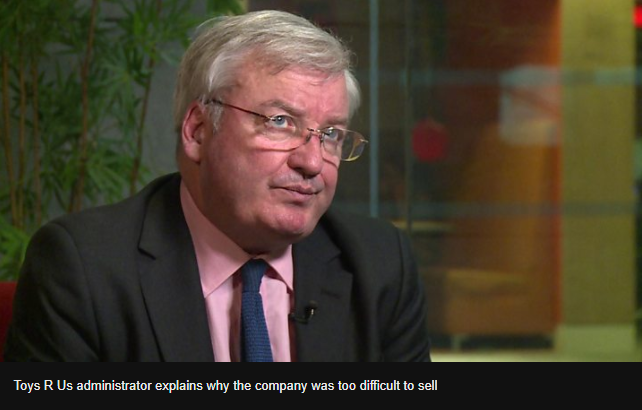 US Debt
The US parent company filed forbankruptcy in September and reports suggest it may start closing its 800 storesin the US as early as this week.
The business was bought in 2005 by agroup of investors including private equity firms Bain Capital and KKR, whichloaded it with some $5bn (3.6bn) in debt. The company was crippled by interestpayments which at times reached $400m a year.
In the UK Toys R Us joins a long list ofhigh street retailers including Maplin and Claire's that have run intodifficulties this year.
Many have been hit by changes inconsumer spending habits, a squeeze on disposable income, higher inflation andthe national living wage, and the prospect next month of increases in businessrates.
Reproduced by Wenzhou Magicolor ToysCo.,Ltd from BBC News.
Original newslink:http://www.bbc.com/news/business-43401674#share-tools

Wenzhou Magicolor Co.Ltd want to be No.1 on wooden toys'field in next decade.

You may find us at below sites:
Secure our official site at: www.wzmagicolor.com
Okeykids on Facebook: https://www.facebook.com/WenzhouMagicolor/
Okeykids on Twitter: https://twitter.com/Taishi201609141
Okeykids on Youtube: https://www.youtube.com/channel/UC70GcWygKTwhTk3Y54zyuTQ/featured
Mobile / Whats App: 0086 13857735317
Mobile: 0086 13706665417(Porper) / 0086 13857735317(Eva)
Email: toy@evatoys.com, toy@okeykids.com
Tel: 0086 577 28902891