China relaunchesworld's fastest train
China's fleet of high-speed trains is set once again tobecome the world's fastest.
The top speed of the Fuxing or "rejuvenation"bullet trains was capped at 300 km/h (186 mph) in 2011 following two crashes thatkilled 40 people.
From next week, some of the trains will once again be allowedto run at a higher speed of about 350 km/h.
The higher maximum speed should cut about an hour off thejourney time between Beijing and Shanghai.
By 21 September, seven of China's bullet trains will bepermitted to travel at the increased maximum speed.
To mark the return of the higher-speed service, the trainshave been named "Fuxing" - Chinese for rejuvenation - in line with anational government slogan and development plan.
All the trains have been fitted with an improved monitoringsystem that will slow and stop the trains automatically in the event of anemergency.
The nation's rail operator is believed to be looking intoways to upgrade track to let the engines run even faster - perhaps at speedsapproaching 400km/h. China is believed to have about 19,960km (12,400 miles) ofhigh-speed rail tracks.
The 2011 crashes of the high-speed trains led to a stateinvestigation into the railways ministry which uncovered widespread corruption.
The probe meant many officials were charged with corruptionand abuse of power. Two senior officials were given suspended death sentences.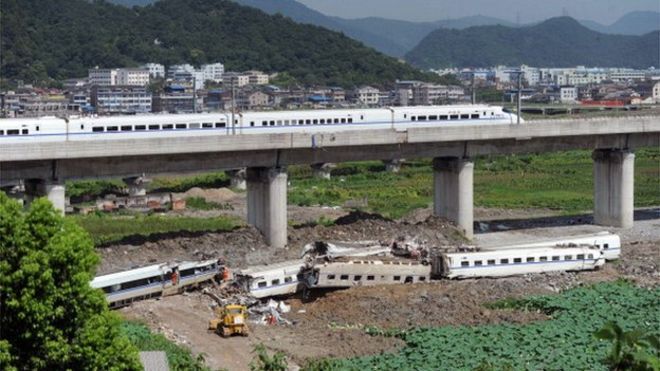 About us, we are mainly engaged in kid's toy & furniture for 18 years and sell well in European Market. We conduct strict quality insepctions over each product. Kitchen toy, doll house and balance bike is our best seller with competitive price.We will try our best to you and hope become one of your friends and business partners.

MAGICOLOR TOYSCO.,LTD
Mobile / Whats App: 0086 13857735317
Mobile: 0086 13706665417(Porper) / 0086 13857735317(Eva)
Email: toy@evatoys.com, toy@okeykids.com
Tel: 0086 577 28902891