Drill the two holes for the axles using the 1/4" drill bit, and then drill out the window using the 7/8" flat wood bit.

Step 5: Making the Wheels.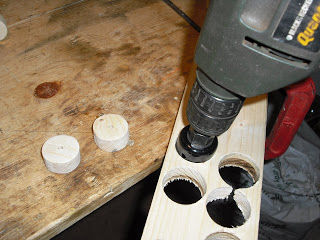 Using the remainder of the 1X4 board, cut out the wheels using the 1-1/2" hole saw. Then cut the dowel rod in half, so that you have two 3" axle pieces.

Step 6: Finish & Assembly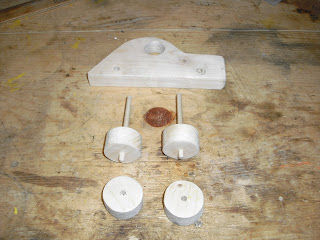 Sand all the rough edges. Then, insert the dowel rods into the wheels and tamp lightly with a hammer until they slightly protrude from the other side as seen in the picture below. After that, you can put the axles on the car and tap on the remaining wheels from the other side.

Step 7: Testing & Review.
Test the quality of your work by giving it to a kid near you. By the look on this little guy's face I think this one will be just fine!